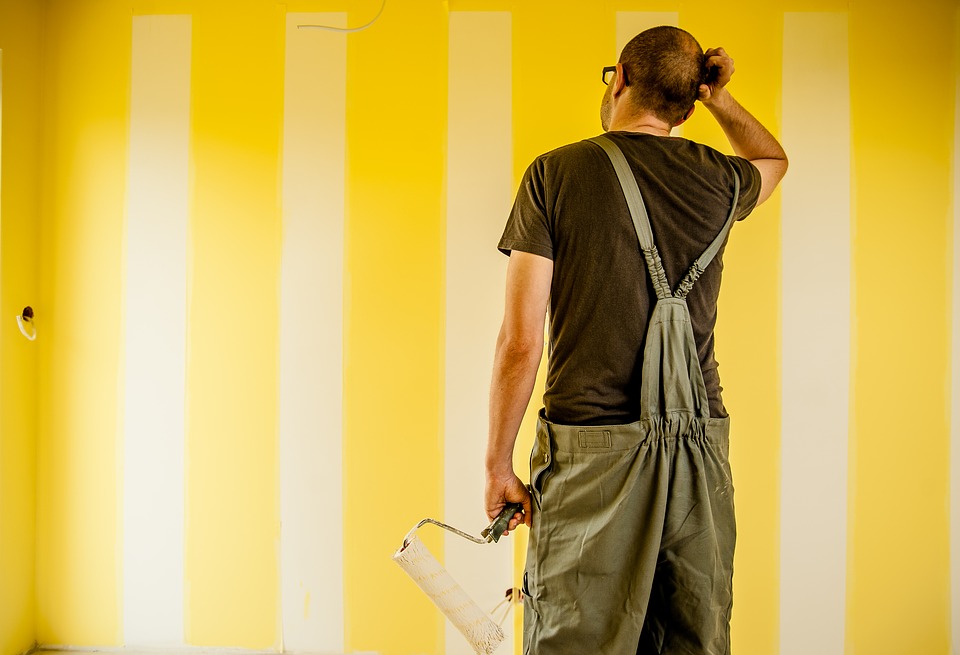 In most markets, it's customary for sellers to work on their home until it's in top condition before listing it for sale. But sometimes sellers need to offload their home without making those cosmetic touch-ups -- or major repairs -- for one reason or another. There's no shame in selling a house as-is, but when you have a fixer-upper on your hands that you need to sell, you should be aware of how to do it in a way that nets you the best dollar amount possible while avoiding lingering on the market (unless that's your plan, of course).
When you need to sell a fixer-upper and you can't do the fixing-up yourself, here's what you need to know and do to achieve the very best result for your personal scenario.
Thoroughly assess the situation
The term "fixer-upper" applies to a wide range of homes that can vary significantly from one another. Maybe your fixer-upper is simply dated -- it hasn't been modernized at all and still sports appliances and flooring from decades ago, and you don't have the energy or money to update it before the sale. On the other end of the spectrum, maybe there are serious problems with the basic attributes of your home; it might need a new roof, have serious electrical or plumbing issues, or there might be a problem with the foundation.
Before you make a plan for how to sell your house, you'll need to do a full investigation and take inventory of where you are and what needs to be done before the house is considered to be in sales-worthy condition. That does not mean you're going to have to do that work yourself, but you'll need to be able to answer buyers' questions and decide what you could conceivably tackle to get the best possible price for your place.
It's also a good idea to spend some time pricing the repairs that you'd need to make in order to get the house in tip-top shape. Again, this doesn't mean you'll do those repairs (or pay for them) yourself, but you might have some alternatives before you list the house entirely as-is, and knowing the price range for repairs that you're facing is going to help you make some decisions about how to proceed.
Do your research before deciding to sell as-is
Once you have determined how much money it would cost to get your house in perfect sales-worthy condition, think about whether it might be worth your time to pay for those repairs and upgrades yourself. You don't necessarily have to have a five-figure or six-figure savings account in order to make those repairs happen in a timely manner, either -- there are refinancing programs and ways to tap into your home's equity that might make all the difference in the final sale.
For example, the Federal Housing Administration (FHA) offers a refinance program called the 203(k) that includes money for certain repairs or renovations to the house. If you're only selling because you can't keep up with the repairs and would otherwise want to keep the home for yourself, but you have substantial equity in the property or have paid off the mortgage entirely, then this could be a good option for you. There are benefits and drawbacks to working with the FHA or other lenders -- with the FHA, one benefit is the ability to provide a very low down payment, but you'd have to pay mortgage insurance, which would be a drawback.
Another possibility for homeowners with significant home equity would be a home equity loan or a home equity line of credit. You can use these loans to pay off bills or for renovations or repairs that would otherwise be too expensive to tackle. Spend some time researching your options and reading through the fine print. Even if you don't want to stay in the house yourself and you know it's time to sell, taking out a loan or refinancing in order to tackle the most critical repairs might be all it takes to get your house in pristine condition and net you top dollar on the open market. If you can pay everything off and still make a profit, then it might be well worth your time to consider financing the repairs yourself before you sell.
Work with an experienced agent
Just like any other profession, some real estate agents are better than others, and many agents specialize in one area of real estate. Selling a fixer-upper is not a good time to work with an inexperienced agent who has never sold an as-is property before -- even if that agent is your neighbor's son or your spouse's cousin or someone else with a personal connection to your household. You'll want to work with someone who's familiar with the challenges involved in selling a fixer-upper and has a realistic, reasonable plan to meet and exceed those challenges.
Talk to friends and neighbors who have sold fixer-uppers about recommended real estate agents; general contractors also probably have some sense of which agents have successfully sold as-is properties and how effective those agents can be. If you don't have any personal recommendations, make sure you ask agents you're interviewing whether they've sold a fixer-upper before, what condition the homes were in, and how they were able to help the seller get the best possible results.
Consider the pool of possible buyers
The buyers who might possibly be interested in your house might seem smaller when you're selling a fixer-upper instead of a house in peak condition -- but this might or might not be true at all, depending on the market where you live. You very well might find some traditional buyers who are specifically seeking a house they can remodel top-to-bottom, but investors and contractors can also be solid possible buyers when you're selling a house as-is.
Once you've found an experienced agent, spend some time brainstorming your list of possible buyers for your home, and think about the pros and cons of working with each. Investors might be able to pay all cash for your house, and there might be several of them looking at homes in your area; conversely, traditional buyers with dreams of fixing up a house to their exact specifications aren't exactly thick on the ground in most markets, so if you're hoping to sell to someone like that, be aware that it might take longer to find those buyers and your home will be sitting on the market in the meantime.
Highlight the location's benefits ...
Maybe your house is in a stellar school district, or it's located near one of the most interesting and prominent landmarks in the area. Perhaps it's within easy walking distance of a popular sports team's playing field or arena, or near a trailhead.
Buyers might be specifically looking at homes in your neighborhood because they know about those perks and amenities, but don't assume that every buyer is going to be completely familiar with all of the benefits that come with living in a house located where your house is. Spell out all of the features that the neighborhood and location have to offer to buyers and make sure they're prominent, so buyers can fully understand why buying a fixer-upper in this area, in particular, could be a fantastic decision.
... And promote the home's standout features
Even if your house needs work, it's likely that there are a few features you can highlight for buyers that might sway them to make an offer. Maybe it's original hardwood floors that are still in good condition, a larger-than-usual lot, a gorgeous garden or backyard, or a quaint original kitchen that still has all its original appliances -- sometimes a drawback like a kitchen that hasn't been modernized will be seen as a benefit to the right buyers with a sense of nostalgia!
Talk to your agent about the things that entice buyers to make offers in your area and figure out which of those features your home has, especially unusual or unique ones that will excite potential buyers. Then make sure those features are highlighted in any listing photos and written descriptions of your house to get full mileage out of them.
Spit and polish goes a long way
Even if you can't make major repairs to the house, there's a lot you can do to make it appear presentable and attractive to buyers. One way you can make a home appeal more to buyers that's cheap and relatively easy is to clean it within an inch of its life. Get rid of any piles of trash or broken appliances or cars that you might have been hoping to fix -- if you're convinced those things might still be salvageable, that's fine, but you need to find somewhere to store them that isn't your fixer-upper while you figure out how to repair them.
Clean the windows and walls inside, get rid of any corner cobwebs, scrub the floors, and polish up the kitchen appliances until they shine. If the biggest problem with your bathroom is the fact that the sinks don't drain well, see what you can do to remove those clogs and freshen up the pipes so that stagnant-water smell is eliminated. A clean home that needs a little bit of work will be more appealing to many buyers than a newer, updated home that's cluttered and dusty, so do your best to get the place as clean as you can.
Make as many small fixes as possible
You don't need to put a new roof on the place, or do the equivalent to the plumbing or electrical systems, but if it's at all possible for you to make some minor repairs in the house -- or have someone else do it -- that will definitely help you net the highest possible sales price for your fixer-upper. Can you repair leaky pipes and paint over any water stains? Replace a torn screen or two?
Refer to your list of necessary repairs that you made when you assessed the issues with the house, then determine what it's reasonable and realistic for you to handle yourself or what you can afford to pay someone else to do. The more presentable you can make the house for buyers, the more offers you'll get for more money, so it's absolutely worth your time to tackle even the little things (especially the little things) before you list it for sale.
Some buyers will be willing to overlook some relatively major issues inside a house if the outside looks cute as a button, so think about what you can do to enhance your home's curb appeal. Water and mow the lawn, plant some flowers, hang wind chimes on the porch and put a rocking chair or two out on display, and maybe even purchase some solar lights for the path or driveway -- they're cheaper than ever and provide quite a bit of additional appeal, especially if the buyer is looking at your home in the evening.
Even if you can't invest in landscaping for your yard or home, if the shrubs and trees are trimmed, the grass is green and mowed, and there are pots of flowers here and there, it all goes a long way toward making your fixer-upper appear less shabby and more like a lived-in, well-loved home.
This is probably the most important step on the list, and it's smart to get an experienced agent's opinion about what, exactly, "competitively" means in your market. You might already be aware that you're not going to get the same price for your house that a fully renovated neighbor's house was able to net -- and if you're not aware or you're in denial, now is the time to accept reality.
Investors will want to make sure they can net a profit when they flip or rent the house after they've factored in the sales price and the cost of any updates or upgrades. And even traditional buyers seeking a fixer-upper on purpose are not going to want to pay full price for an as-is home; they'll need to save some of their money for materials to make repairs, or to pay a contractor themselves. Talk to your agent about what you can realistically expect to get for your house, and if you really need it to sell quickly and you aren't willing to wait for a buyer who's excited to repair your house and thinks it's perfect, then make sure you're also discussing timing -- you might need to shave a few more dollars off that sales price to get the house under contract sooner rather than later.
Be upfront about necessary work
Remember, there's probably going to be an inspection involved in this sales process at some point, and if the buyer discovers that you've been misleading -- intentionally or otherwise -- about the amount of work needed to get the home into top condition, they would be well within their rights to terminate the sale and send you back to the open market. Be as upfront as possible about the work that this property is going to require, and if the buyer asks a question and you don't know the answer, be honest! It might even be worth the time and money to hire an inspector before you list the house so that you can provide buyers with the report and they can see for themselves what might be involved in terms of repairs, but even if you don't do that, resist the temptation to paint your fixer-upper in glowing terms; you might lose a buyer that way who otherwise would have been happy to snatch up the deal you're offering.
If you're in a situation where you need to sell a fixer-upper, don't get discouraged before you get going. Secure the help of an experienced real estate agent who can give you a realistic idea of the price you could get and help connect you with contractors, inspectors, and other professionals; do what you can on your own to enhance your home's appeal; and stay confident that you'll be able to sell the house for the price you need to the right buyer.